(E3000, S1000, S1500 & P600)
View More
Portable Power Stations
MODLOCKS
45MM & 50MM SIZES - ALL COLORS
For use by Municipalities (Electrical Departments)

Furniture Manufacturing and Supply
We manufacturer and supply, from school furniture to three tier executive
furniture
Welcome to D & J Holdings
D & J Holdings (Office Emporium) is a black owned company born in the modern South Africa. Therefore, it has a wide experience in the distribution network that is in IT, Sale & Marketing, Distribution and Office supply industries. 
In addition, it's culture is firmly rooted around its concern for the continual development of youth, especially women. Above all, it is achieved by combining a strategic network base with the ability to deliver service and ongoing support to our clients. In conclusion, D & J Holdings (Office Emporium) was founded in February 2014.
In this section, D & J Holdings offers a range of software, hardware, and consumables from all major brands. In addition, we add value by also advising clients on which range will be appropriate for their needs. 
Moreover, we also add value to our services by offering DELIVERIES and installations to our clients.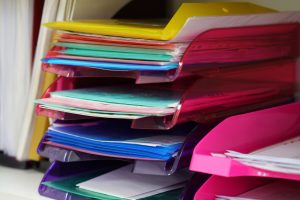 D & J Holdings provides a vast range of office supplies which includes printer ribbons, toners, ink cartridges and storage media from our trusted business partners and vendors.
In conclusion, our best quality approach applies to branded products from globally-trusted companies. Moreover, these companies include Canon, Epson,  Hewlett-Packard, Lexmark,  Samsung and many more. 
Decorating an office space can be an intricate and delicate act. For instance, clients need to keep office space inviting, comfortable and pleasant in order to provide an environment that enhances performance. In addition, it must also remain professional in its look and feel.
Above all, D & J Holdings offers a broad range of furniture from school furniture to 3-tier executive furniture and specialises in complete designs of office systems for your specific needs. 
Supplies are not simple anymore. In addition to keeping your food service operation clean and efficient, the food service operator now has to consider HACCP and your operation's liability.
Moreover, contaminants and cross contamination are very serious issues in today's world. Therefore, avoiding these pitfalls involves the right choices of tools and products with a proper training of all your employees, including the janitor. 
We supply and deliver all forms of quality PPE   namely; gloves, overalls, boots , jackets, helmets, glasses, accessories etc, for all industries like the mines , Eskom, construction companies; government departments for many years and have considerable  experience in this sector.
We also supply and deliver a wide range of quality non – medical items such as different types of masks, disposable overalls; sanitizers, and visors etc